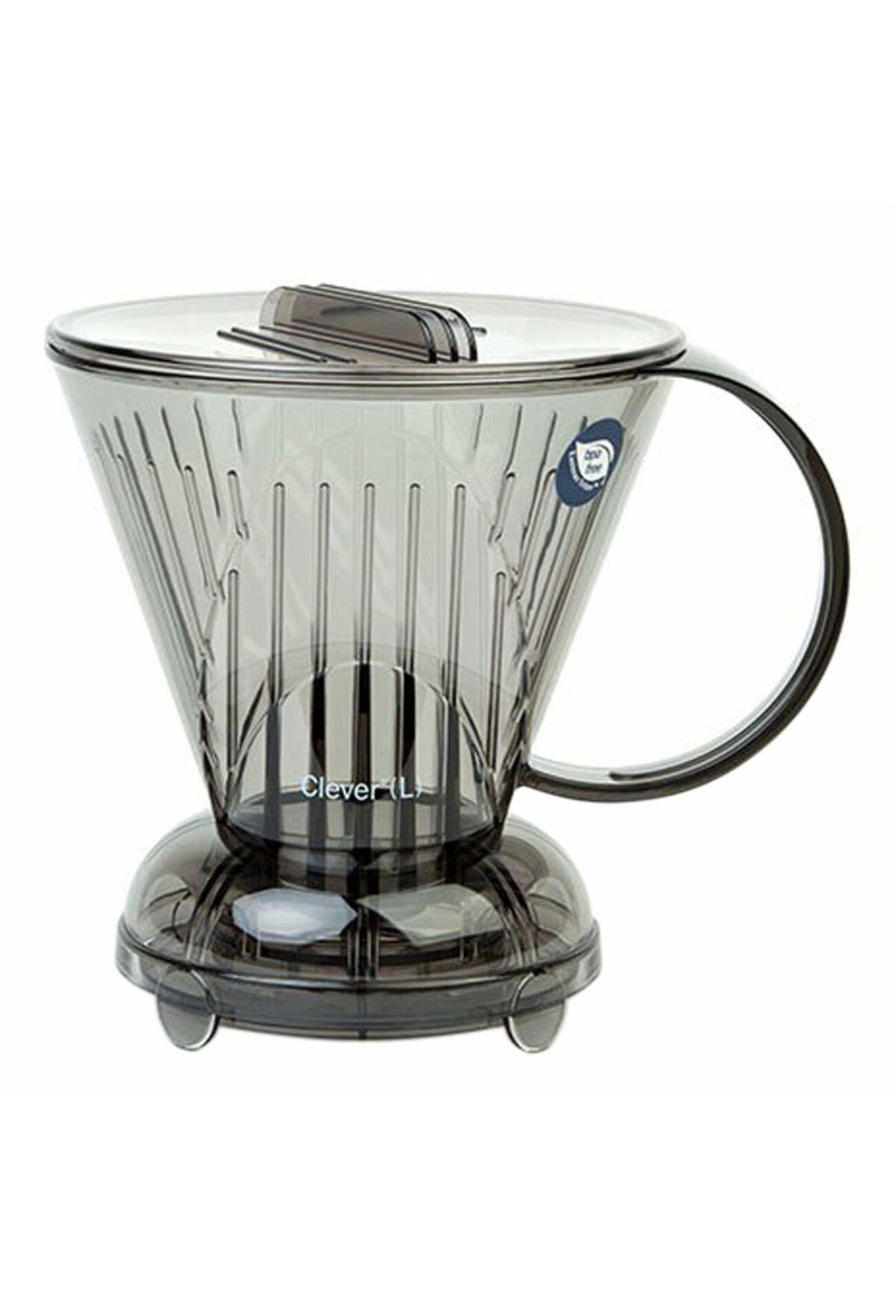 CLEVER COFFEE DRIPPER - GOOD LIFE COFFEE
Maybe the easiest coffee brewer you will find! Add coffee and water and let it steep for a few minutes. After steeping place the brewer over a cup and the coffee pours in it. Simple as that. It is like French press without the muddiness. You can make up to around 450ml of coffee when done the maximum, and you can easily do smaller amounts as well. Works with regular Melitta filter papers found in any store.
Made form BPA free plastic
GLC's recipe:
Add a filter paper and rinse it with hot water
Add 28 grams of coffee (filter coarseness)
Add 500ml of boiling hot water
Stir so that all coffee grounds get wet
Place the lid and let it steep for 2 minutes
Stir the top of the coffee
Place the brewer under a jug and let the coffee draw down
Enjoy!