Delicious coffee for everyone
We believe that everyone deserves a tasty cup of coffee in their day. Whether you run a cafe, restaurant, office, retail, sports club or something in between. Small or big company. We are here to help you. We deliver tasty coffee and excellent service to our customers.

With our extensive experience in the restaurant and cafe industry (more than 30 years!), we know how to take the needs of different customers into account. We know how to prepare filter coffee by the liter for hundreds of people and master the coffees made in a single cup in a specialty coffee bar. Training, equipment and all kinds of coffee assistance belong to our B2B customers. We want you to get the most out of our coffees.

Don't hesitate, get in touch. We will be happy to chat and provide additional information and our B2B price list:

Send email:
sales@goodlifecoffee.fi

Or contact us directly:
lauri@goodlifecoffee.fi 050 380 89 61
aleksi@goodlifecoffee.fi 040 753 19 20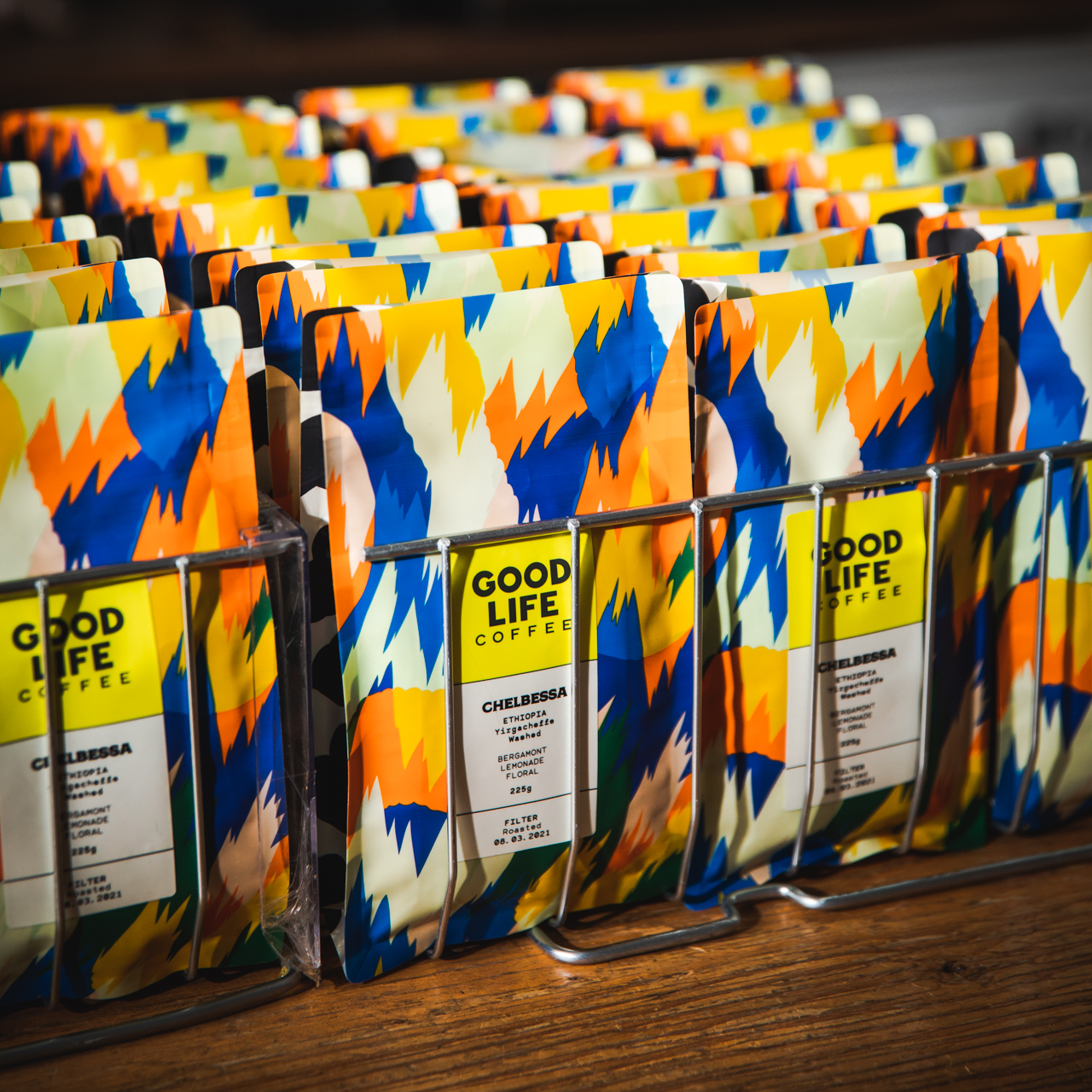 What do our services include?
- GREAT COFFEE. Together with you, we will help you find a coffee that suits you and your budget. We have coffee for every taste: from fruity to fuller and fuller filter coffee and espresso. If we can't find a coffee that suits you, we can try to find one with the help of our contacts.

- HELP AND TIPS. We rarely boast, but we know almost everything about coffee and how to prepare it well and efficiently. Which machines and ways work for which place and how the cafe runs smoothly. We are happy to help our customers and share our know-how so that your coffee product is also in order.

- EDUCATION. We have four Finnish championships in the coffee industry and more than 30 years of experience in the coffee industry. You can go a long way with just a few hours of training, even if it lasts all day. If you already have some experience in the field, we can also provide more in-depth coffee training. Our roastery is also suitable for holding various group trainings.