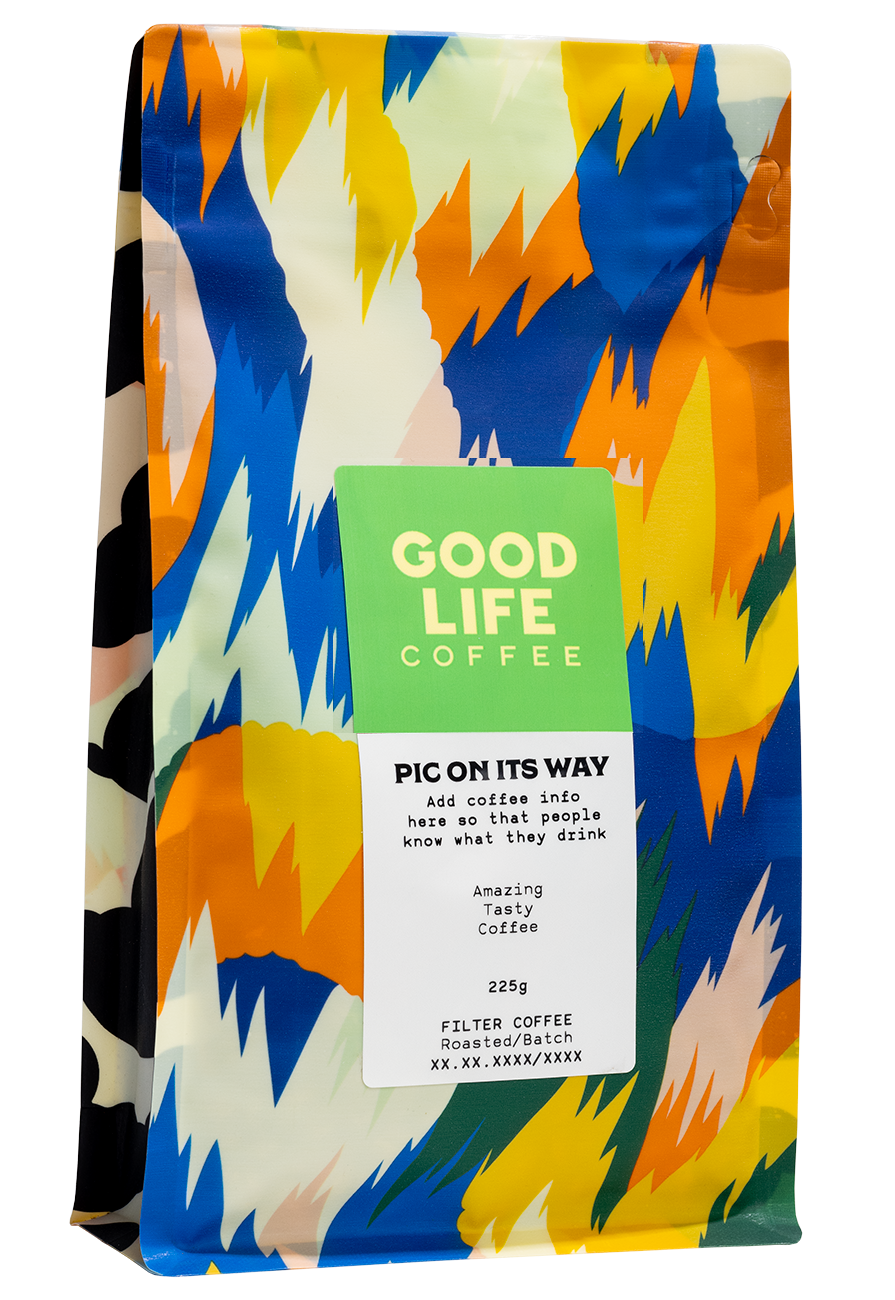 URAGA LAYIO, ETHIOPIA - FILTER COFFEE
Country: Ethiopia
Field: Guji (Uraga)
Producer: 600 small farmers of the area
Processing: Washed and dried on raised beds
Varieties: Dego & Wolisho
Altitude: 1900-2000m
Harvest: 2023
FOB price: USD 9,26/kg
May we introduce Uraga Layio coffee from Ethiopia. It is an incredibly fruity and well-balanced coffee that is enjoyable to drink throughout the day. Its flavor reveals notes of black tea, stone fruit, and sweet caramel.

Roasted into filter coffee

Uraga Layio comes from Guji (Uraga) area in Ethiopia. Layio is a washing station perched on a small hill, catering to 600 neighboring farmers who deliver cherries to the station. This lot originates from farms with fertile soil, resulting in high-yielding crops cultivated with exceptional standards.

The coffee beans from Uraga Layio undergo meticulous processing for exceptional quality. Situated on a small hill in Guji (Uraga), the Layio washing station benefits from optimal sunlight and refreshing winds. Farms ranging from 0.5 to 2 hectares boast diverse vegetation, accommodating 1800-2400 coffee trees per hectare with an average yield of 3 kg of cherry per tree.

Cherries are carefully handpicked and sorted, followed by pulping using a traditional Agaarde Discpulper. Grading in water separates cherries into 1st or 2nd grade based on density. After wet fermentation and washing, the coffee is soaked for six hours. Drying occurs in 2 cm layers over 13 days, followed by meticulous hand sorting. The coffee is then stored in on-site warehouses, separated by process and grade, for 1-2 months. In Addis, the parchment coffee remains in warehouses until contracted, while the Tropiq Lab team personally collects samples, cupping, grading, and measuring quality.

To ensure efficient logistics, coffee is transported to warehouses and dry mills in Addis after harvest, with trucking involving an ECX checkpoint for grading. Upon selection, the Tropiq team registers and approves specific lots for milling and shipment. Containers are directly stuffed at the dry mills in Addis, minimizing delays and errors. Finally, they are transported to the port in Djibouti, ensuring smooth delivery of this exceptional coffee.